Pulpit & Interim Pastor Search Committee Updates
January 28, 2023 (PSC Update)
The Pulpit Search Committee (PSC) received a substantial number of domestic and international candidates that have met or exceeded the job description requirements. However based on the selection process and criteria, 65% of the candidates thus far will not advance to the next phase. The Sr. Pastor job posting will close January 31, 2023. The candidates progressing to phase 2 will be notified and provided an applicant packet to complete and return. The packet will be reviewed by the committee prior to any interviews. After the interviews, the candidates will be evaluated, and a consensus will be reached to identify the final pool of candidates.
January 19, 2023 (IPSC Update)
The Interim Pastor Search Committee (IPSC) presented a detailed process for the interim pastor selection at the town hall meeting today. A special thank you to the IPSC team for their hard work and diligence in creating and executing this selection process. Their selection was Rev. Kevin Bullard, a church administrator and minister here at The Mount. His bio can be found here.
January 3, 2023 (IPSC Update)
The Interim Pastor Search Committee (IPSC) met with the Executive Council (EC) and Pastoral Succession Execution Team (PSET) to present their updates for the Interim Pastor position. Updates will be presented to the membership at the next townhall meeting.
November 29, 2022 (PSC Update)
PSC Vision Statement: "Through fervent prayer and obedience, we will be led by the Holy Spirit to the Sr. Pastor God has chosen." PSC Members were asked to review and sign the Statement of Confidentiality and Conduct of Expectations. The Sr Pastor's announcement and job description was posted on 5 sites for a duration of 60 days.
November 23, 2022 (PSC Update)
Below is the information needed for any internal or external candidate to apply for our Senior Pastor position:
Announcement and Job Description
November 19, 2022 (PSC Update)

PSC held retreat at North Garland Holiday Inn Express to:
Review

PSC Mission and Vision statements

Finalize and sign Confidentiality and Expectations Statement
Finalize Sr. Pastor job description and announcement (posting date, duration, and locations)
Assign roles and tasks (Co Chair, Administrator, Communication Lead, Prayer Coordinator, Researcher/Recruiter and Hospitality Lead)
Other agenda items were:

Pastoral Succession Executive Team (PSET) and Executive Council interdependencies with the PSC
Calendar year end to 1st quarter 2023 timeline
PSC Budget
Administrative items (e.g. process and protocols, congregation updates, etc.)
Pastoral Conference Prospecting
Right Now Conference feedback
November 1, 2022 (PSC Update)
PSC held its first complete team kickoff in-person meeting and get-acquainted session. Members shared cogent and concise bios. Meeting also covered the following topics:
PSC Core members Retrospective administrative tasks, process, weekly virtual meetings, and outcomes leading up to their selection and approval by the church.
PSC books and document

imperatives

:

Bible
Search the Pastoral Search Committee Handbook by William Vanderbloemen
When the Word Leads Your Pastoral Search by Chris Brauns
Mt. Hebron Succession Plan
Church By-Laws

PSC meetings imperatives: theme, scripture, prayer opening and prayer at close of every meeting
PSC Tuesday prayer and Wednesday fasting
Importance of PSC expectations and confidentiality during the process
Drafts of Confidentiality and Expectations documents provided to PSC members
Samples of external and internal Sr. Pastor job description and announcements
PSC off-premise retreat scheduled on 11/19/2022
October 26, 2022 (PSC Update)
The twelve(12) PSC candidates (listed in the Oct 17 PSC Update) were approved via a vote at the town hall meeting.
October 17, 2022 (PSC Update)
The PSC candidates were announced to the congregation after approval by PSET. The congregation will have the opportunity to vote on the PSC membership on Wednesday, Oct 26.
Summary: There was a total of twenty-three (23) nominees to fill seven(7) members-at-large positions needed for the PSC. The five(5) core PSC members** reviewed and discussed all nominations. Candidate interviews were conducted virtually and completed on October 4. The Core team PSC members convened October 5 and selected the seven(7) candidates to serve on the PSC. The PSC is fully staffed with a diverse group of twelve(12) members, six(6) females and six(6) males. Core team approved the PSC Chairperson to have authority to break all tie votes. On October 6, notifications were sent to the PSC nominees and candidates thanking them for wanting to serve on the PSC. The candidates, along with the core members, must be approved via a congregational vote on Wednesday, Oct 26. They are:
Barbara A. Bogan-Giles
Barbara Dixon **
Betty J. Spencer
Bobby Smith **
Darian Smith
Daryl Miller (Chair)**
Ed Charles **
Hannah Herman
Helen E. Smith
James D. Bonds
Rev. Peter Harris **
Dr. Vicki Jackson-High
October 3, 2022 (Interim PSC Update)
Below is the information needed for any internal or external candidate to apply for our Interim Pastor position:
Announcement and Job Description

This information is also posted on these job sites:
September 14, 2022 (PSC Update)
PSC member "recommendations" will be determined and submitted to the Executive Council by the end of September. The actual selection will not be completed until we have church approval.

September 7, 2022 (Interim PSC Update)
The Executive Council authorized a subcommittee to recommend to the Council and Church Congregation an Interim Pastor to serve until the Pulpit Search Committee completes its work identifying a Senior Pastor. The members of the Interim Pastor Search Committee (IPSC) are:
LA Taylor (Subcommittee Chair)
Rev. Lawrence Price (Executive Council)
Roderick West (HR Rep)
Kal Young (HR Rep)
Valerie Bride (Executive Council)
Their strategy is to collect insights from the Church regarding the Interim Pastor position. They will be scheduling focus group discussions, via Zoom, with members of the following groups:
Week of September 19th - Associate Ministers, Deacons, Music Ministry
September 26th and September 29th - At-large group of members from the congregation
August 6, 2022 (PSC Update)
The Pulpit Search Committee (PSC) is looking for congregation members that are Christ-centered, Holy Spirit lead, prayer-focused, faith-strong and committed to the extensive collaborative process of the selection of a new Sr. Pastor for The Mount.
They are in the process of vetting those nominees that have a diverse representation of the church body on the PSC. Please pray for our Church as we find the missing links that God has called to be on this dynamic committee!!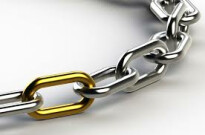 June 3, 2022 (PSC Update)
The PSE Team approved the core members of the Pulpit Search Committee (PSC):
Daryl Miller

(Committee Chair)

Ed Charles (Deacon)

Rev. Peter Harris (Associate Pastor)

Bobby Smith (Trustee)

Barbara Dixon

(HR Rep

)
The suggested make-up of the PSC:
Number of members – 11 or less

The six(6) members that will be chosen from the congregation to complete the PSC should be in the age group of 18 and above
Equal balance of gender
A member in good standing
June 1, 2022
The Pastoral Succession Execution Team (PSET) was invoked immediately following Pastor's retirement announcement. According to the Succession Plan, the following are members of this team:
Senior Pastor – Rev.

Leonard Leach / Associate Pastor - Rev. Peter Harris
Executive Church Administrator - Marilyn Brown
Treasurer – Anthony Abernathy
Chair of Human Resources – Peggy Mathis
Chair of Deacons – Larry Brooks
Chair of Trustees – Keith Rodgers
Chair of Joint Board – Philip Klass