Pulpit Search Committee Updates
September 14, 2022
PSC member "recommendations" will be determined and submitted to the Executive Council by the end of September. The actual selection will not be completed until we have church approval.

September 7, 2022:
The Executive Council authorized a subcommittee to recommend to the Council and Church Congregation an Interim Pastor to serve until the Pulpit Search Committee completes its work identifying a Senior Pastor. The members of the Interim Pastor Search Committee are:
LA Taylor (Subcommittee Chair)

Lawrence Price (Executive Council)
Roderick West (HR Rep)
Kal Young (HR Rep)
Valerie Bride (Executive Council)
Their strategy is to collect insights from the Church regarding the Interim Pastor position. They will be scheduling focus group discussions, via Zoom, with members of the following groups:
Week of September 19th - Associate Ministers, Deacons, Music Ministry
September 26th and September 29th - At-large group of members from the congregation
August 6, 2022:
The Pulpit Search Committee (PSC) is looking for congregation members that are Christ-centered, Holy Spirit lead, prayer-focused, faith-strong and committed to the extensive collaborative process of the selection of a new Sr. Pastor for The Mount.
They are in the process of vetting those nominees that have a diverse representation of the church body on the PSC. Please pray for our Church as we find the missing links that God has called to be on this dynamic committee!!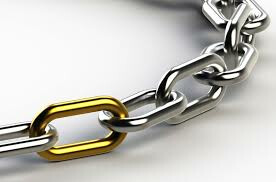 June 3, 2022
The PSE Team approved the core members of Pulpit Search Committee (PSC) :
Daryl Miller

(Committee Chair)

Ed Charles (Deacon)

Peter Harris (Associate Pastor)

Bobby Smith (Trustee)

Barbara Dixon

(HR Rep

)
The suggested make-up of the PSC:
Number of members – 11 or less

The six(6) members that will be chosen from the congregation to complete the PSC Team should be in the age group of 18 – 40
Equal balance of gender
A member in good standing
June 1, 2022
The Pastoral Succession Execution Team (PSET) was invoked immediately following Pastor's retirement announcement. According to the Succession Plan, the following are members of this team:
Senior Pastor –

Leonard Leach / Associate Pastor - Peter Harris
Executive Church Administrator - Marilyn Brown
Treasurer – Anthony Abernathy
Chair of Human Resources – Peggy Mathis
Chair of Deacons – Larry Brooks
Chair of Trustees – Keith Rodgers
Chair of Joint Board – Philip Klass