Volunteer Opportunities
Serving in

excellence

with a spirit of

excellence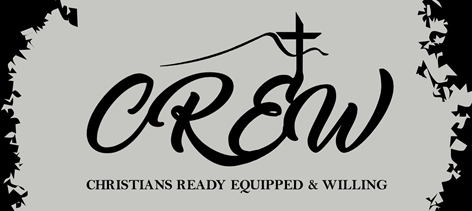 Volunteering adds deeper meaning and purpose to your spiritual journey; allowing you to serve in ministry and live out your calling more faithfully. Please share your spiritual gifts, passions and abilities in one of the following areas listed on this page.
Join us to see what you can do!!
---
General Needs:
Click HERE to sign-up for a ministry
---
immediate needs:
parking lot attendants
Volunteers are needed on Sunday's mornings and after service to direct the flow of traffic in and out of the parking lot. Occasionally, there will be a need to volunteer for special events.
If interested, please contact Robert White (first impressions leader).
Membership INTAKE ADMINistrators
The Membership Ministry is in need of 2 volunteers to welcome and assist new and prospective members with completing the intake process and assuring a comfortable transition into the Mt. Hebron Family.
Skills Needed:
Good verbal, written, and electronic communication skills
Knowledge of the Intake and Set-up Process
Basic computer skills
Expectations:
Committed and dependable
Greet candidate members with a personable and helpful attitude
Complete the intake form for candidate members or guide them in completing the intake form, when necessary
Maintain confidentiality and integrity of sensitive/personal information
Assure clear communication between Intake, Membership and Orientation Team Members
Understand the principles for receiving the Right Hand of Fellowship, baptism process and possess the ability to communicate the Plan of Salvation
Knowledge of Church Leaders and Ministry Contacts
If interested, please contact the church office at 972-276-5218
Children's Ministry TEACHERS
We need assistance in our KidsCave on 1st and 5th Sundays. If you are interested in leading kids to Christ by teaching His Word (training provided), contact Hillary Wright (Children's ministry LEADER)
CRAFTERS
Do you love crafting? Cricut users are an added plus.
Please contact Kim Vallair (Children & YOUTH Ministry LEADER)
CHURCH HISTORIAN
The duties of the historian are as follows:
Preserve and document the history of the church and its members. This includes collecting and organizing historical documents, photographs, and other materials related to the church's history and its members.
May write articles or books about the church's history and presenting this information to the congregation or other interested parties.
May also maintain records of current events and activities within the church
The responsibilities of the historian will be to:
Review the historical materials and collections of the congregation to determine what needs to be done to update, preserve, and interpret the material to people of all ages.
Keep records in good order and interpret the history to others, particularly emphasizing the history of faith and the impact of "lived faith" on the larger community.
Document events and collect materials to add to the historical record of the congregation.
Build a team of interested people who can assist with the task.
Assist in the celebration of anniversaries significant to the church and community.
Establish an archive if one does not already exist.
Provide for the preservation of important and historical materials that are no longer in current use.
If interested, please contact Larry Brooks (Deacon Chairman)
FINANCE COMMITTEE MEMBERS
The Finance Committee is responsible for the management of the operating funds of the Church. The committee in conjunction with the Church Treasurer prepares financial data, which are reviewed and approved at Executive Council meetings and at regularly scheduled State of the Church meetings.
Must be a member in good standing (required)
Detail-oriented (required)
Understands budgeting concepts
Good communicator
Able to commit (at least or approximately) 2 hours/month during non-budget planning
Able to attend bi-weekly committee meetings on Tuesday evenings
Contact Mark Beasley (Finance Chairman)
LIFE GROUP FACILITATORS (WEDNESDAYS AT 7pm)
Males and females are needed

Skills Needed
*Leadership skills
*Good verbal, written and electronic communication skills
*Basic computer skills
*Social Media skills - desired but not required
*Working knowledge of ShelbyNext (we'll provide the training)
*Maintains confidential information
*Enjoys working with people
*Willing to assist others

Time Commitment
*Approx. 5 - 10 hours per month

Duties
*Sends/Follow-ups on emails
*Identifies bible study material
*Contacts church office to get bible study material added or removed from the church website
*Collects the number of attendees from the facilitators
*Sets up/Attends zoom meetings or conference calls
*Identifies/Recruits/Trains facilitators and/or volunteers
*Assists with training on ShelbyNext (you'll be trained to assist the facilitators)
*Documents monthly activities
---
OTHER needs:
DECORATING COMMITTEE
Do you have creative and artistic skills? Do you enjoy decorating? If so, this committee is for you!!
PRISON MINISTRY (1st saturdays)
---
Future needs:

ANGEL TREE volunteers (DEC 2023)
Coordinate family communication
Gift wrapping
Party Assistance (e.g. Gift distribution, etc.)
Contact Keith Lott